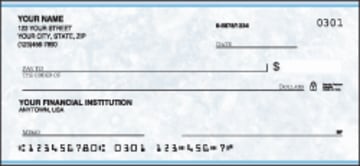 Simplicity and style are what you'll find when you order classic checks. Our timeless designs feature a variety of colors or patterns to match your personal style.
Shop Now >
Add some magic to your check writing routine when you order Disney Checks featuring Mickey Mouse, Cinderella or your favorite Disney Villains.
Shop Now >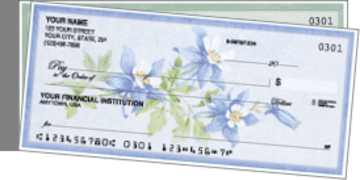 Save time with side tear checks. Our most popular designs are available in this easy-to-use arrangement, including Hope for the Cure and photo checks!
Shop Now >
---
Order Designer Checks You'll Love!
From your everyday routine to celebrating life's milestones, our check designs will reflect your personality and make checks fun for every occasion! Designer Checks offers classic favorites, fresh new trends and a variety of the most popular licensed designs. Keep things classic with our Parchment design, celebrate the magic of your favorite characters with Disney checks or show pride for your favorite team with MLB® designs. Safely order personal checks online that meet bank standards while beating bank prices. Also, make sure to protect yourself with EZShield Pro. This award-winning ID restoration includes a number of services that are easily accessible and protect what matters most. Plus, enjoy free standard shipping and our 100% Satisfaction Guarantee on all personal check orders. Save today on the perfect design – Shop Now.